The Logan Welles Variety Show


Wednesday, August 16, 9:30 p.m., Main Stage
Logan does a wide variety of tunes from 40's, 50's, Big Band, Oldies, Light Rock, Gospel, Jazz/Blues, to current Pop, Country, & Folk tunes all mixed in with audience participation, comedy and star-studded costuming. She also covers Patsy Cline music. With over 2,000+ songs in her repertoire, you'll love this entertainer.

www.loganwelles.com
---
Thursday, August 17, 4 p.m.-7 p.m., Main Stage
Science Spots presented by COSI on Wheels
COSI's Science Spots traveling science exhibition gives fairgoers young and old the opportunity to play and learn about science together. There will be 10 hands on science kiosks in front of the mainstage for all to touch and play with. Don't miss this fun, educational opportunity!!!
---
Thursday, August 17, 7:30 p.m., Main StageMark Hayward - Juggler, Yo-Yoer & Real Cool Guy
Mark Hayward has been a variety arts performer since 1990. He is a World Yo-yo Champion, a member of a World Champion Juggling Team, and a Spintop Champion. His mom is proud. Mark has traveled the world with a yo-yo on his finger (well, mostly in his pocket), and has made appearances on The Late Show with David Letterman, The Late Late Show with James Corden, America's Got Talent, and the NBC Nightly News (without committing a crime).
---

Thursday August 17, 9:00 p.m., Main Stage
Family Feud

Registration 8:15-8:45
Event Chair, Kelli Bohland 419-308-3513
Another Pemberville Fair Game Night!!! Come watch your friends and neighbors on the stage! You won't want to miss this.
2 families (family members can be parents, siblings, aunts, uncles, cousins, family friends!) of 5 players will compete against each other to be the family feud champions!

Families that get to participate will be randomly selected. You may pre-register your family by emailing pemfreefair@gmail.com, or register the night of the event.

There will be 4 rounds of questions and answers. The 5th round will be the "FAST MONEY" round!

The family winner of the first 4 rounds will receive $250.00. If that same family can reach 80 points in the "fast money round they will win a total of $500.00!

2 teams of 5 compete.

One player from each team comes up to the podium at a time and whoever gets the most points gets to pass or play.

Each team gets three strikes before the other team gets a chance to steal.

The team with the most points at the end of the 4 rounds wins, and gets to continue on to the "fast money" round.

Round 1 & 3 = normal points

Round 4 = double points

"Fast Money"

Two players are chosen from the team to play

1 team member is taken away so they can't hear what's being said on the stage.

If the team gets a combined score of 200 points they win the "fast money" round.
---
Friday August 18, 4 - 7 p.m., Main Stage
Cirque Du Papier performing paper magic!
Michael Roy Baldridge deftly displaying dazzling digital dexterity, morphing single flat squares of paper into 3D creatures by mere folding. No cuts. No tears. No glue. And no table! Without missing a crease.

Everyone has a favorite color, animal, or flower. With over 100 origami
designs and counting, Michael Roy produces favorites: Elephants, dragons, cats, dogs, dolphins, penguins, roses, you name it!
---
Connect 4 Kids Tournament
Friday August 18, Main Stage
Registration: 5 – 5:30 p.m., Event: 5:30 – 7 p.m.
• We will have a ticket drawing for 8 lucky winners to play in single elimination style tournament
• Game will be played like traditional board game Connect 4
• Player must connect 4 discs of the same color either vertically, horizontally, or diagonally to win and move on to the next round of tournament.
• Prizes will be awarded to the top 2 teams in the tournament.
• Ages: 6 to 15 years may participate
• Parent guardian wavier must be signed before child is able to participate in this event.
• Chairman / Fairboard have all rights to adjust tournament rules and regulations. We will play as many tournaments as we can play within our time span.
Contact: Kelli Bohland 419-308-3513
---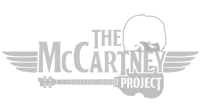 The McCartney Project
Friday August 18, 9:30 p.m., Main Stage
The McCartney Project pays tribute to Paul McCartney and the music of Wings and The Beatles. Our authentic tribute begins with Tony Burlingame as Paul McCartney. Tony is a gifted left-handed bass player, just like Paul. His bass playing, vocals, stage presence and even his authentic bass guitars combine to deliver the ultimate tribute to Paul McCartney. He is a genuine tribute artist and superb entertainer. Tony will have the audience fully engaged throughout the show!
---
Think you can eat the most pizza? Let's find out!
Main Stage Saturday, August 19, 4 p.m.
Registration 3:30-3:50 p.m. beside main stage
Contest starts at 4 p.m. on the main stage
Anyone interested in participating must fill out entry form available at the fair, online by clicking here (PDF) or at Pisanello's Pizza. All contestants under the age of 18 must have a parent/legal guardians signature.
• The winner will be determined by eating the most slices in 8 minutes. No partial slices will be counted.
• There will be 3 categories: Kids: ages 8-12, Teens: ages 13-18, Adults: age 19+
• There will be 6 contestants per category with one alternate
• Contestants must be present at the main stage 15 minutes prior to contest (3:45pm)
• Contestants may sit or stand in their designated spot & may use their hands or utensils to eat their pizza.
• Contestants will be provided 2 bottles of water for consumption during the competition.
• Contestants must wait for the starting signal to begin eating. They also may not touch their pizza or utensils before the starting signal.
• Contestants must fully finish each slice (including crust) before proceeding to the next slice. Failure to do so will disqualify contestant. Partially eaten slices will not count. Slices must be completely eaten to count.
• Upon the sound of the ending signal, contestants must not put any more pizza in their mouths and will be given 30 seconds to finish chewing any pizza that was in their mouths at the ending signal.
• Contestants must keep pizza down for two minutes after the ending signal or they will be disqualified. Likewise, vomiting during the contest will disqualify the contestant
• In the event of a tie, an "eat off" will take place to determine the winner.
• Prizes will be awarded for the winner in each category.
---

Saturday, August 19, 5:30 p.m.
Main Stage
Pemberville Childrens Theatre Workshop
The kids involved in this years show will recap the music and dialogue from their production of "Romeo and Harriet," the musical.
---
Saturday, August 19, 6:15 p.m., Main Stage
Garage Sale Flip
Sponsored by the Historical Society. Repurposed from garage sale finds, now is your chance to buy something beautiful for your home. Find additional info in the fairbook or on the website, here.
---
Saturday, August 19, 8 p.m. - Main Stage
The Definitive Journey Tribute ~ New Frontiers

Get ready to take a ride back in time, to relive those crazy, summer nights when Journey ruled the airwaves! New Frontiers performs the album versions of songs from Evolution (1977) to Trial By Fire (1996) including Steve Perry's first solo album. The band is able to cover all vocal parts with ease, delivering a full-on, and accurate concert experience.